FOR

SALE

3.93 ACRES OF LAND

Located at

5520 Rock Quarry Road

On The Southern Side of Rock Quarry Road

Approximately 1 mile east of I-40

The City Limits Of The Town Raleigh, Wake County, North Carolina

TABLE OF CONTENTS

Property Information Page 2 & 3

Partial Map of Raleigh I Exhibit A

Partial Map of Raleigh II Exhibit B

Aerial Photo Exhibit C

Topographical Map Exhibit D

DISCLAIMER NOTICE

The written, graphic, actual, pro forma and projected information contained in this advertising brochure is presented for the expressed purpose of assisting a prospective buyer or lessee to visualize the Subject Property. Anyone electing to review this brochure with the intent of becoming a buyer or lessee should do so with "let this buyer beware" prudence. All information should be verified through independent investigation. Neither Nine Sages, nor any of its employees, brokers, partners, or salesmen, or its participation brokers and/or salesmen guarantee the contents herein to be correct.

NOTE: Nine Sages represents the Seller in this transaction. Both Seller and Nine Sages expect and understand all other brokers will represent the Buyer in this transaction.The broker shall conduct all his activities in regard to this agreement without respect to the race, color, religion, sex, national origin, handicap or familial status of any buyer or prospective buyer, seller of prospective seller, tenant or prospective tenant, or landlord or prospective landlord.

PROPERTY INFORMATION

Location: On the southern side of Rock Quarry Rd about one mile south of
Jones Sausage Rd. Reference is made to Exhibit "A" for a map
showing the approximate location of the Property.

Land Area: 3.93 acres

Topography: The Property is above grade level along the Rock Quarry Road with a
gentle drop off at the rear of the site. Reference is made to Exhibit D.

Frontage: 158' of frontage along Rock Quarry Road

Area: This location is in the St. Mary's Township in southeastern Raleigh.
Other developments in area include Southridge Marketplace, and
Shoppes at Battle Bridge. Both are retail strip malls along Rock Quarry
Road. In addition to this retail development, there is extensive
residential development in the immediate area.

Zoning: R-4. This residential zoning by the City of Raleigh allows for up to four
homes per acres. However, although the property is currently zoned
R-4 by the City of Raleigh, it is anticipated that the highest and best use
of the property might involve rezoning the property to accommodate
commercial uses.

Utilities: The property is serviced by all major utilities including City water and
sewer, natural gas, and electricity.

Improvements: There is a one story brick ranch on the property that was once a residence. Most recently, it has been used for assisted housing through the church that owns the site. It is anticipated that the structure will be razed to make way for new development.

Tax Reference Map: Wake County Book of Maps 11783 Page2202. Subject Property is
further identified by Wake County Geographic Services as PIN#
1732019075, REID# 6228.

Tax Value: $213,666

Terms: The owner is willing to accept this price subject to closing
considerations. Contact listing agent for details.
Exhibit A
<![if !vml]>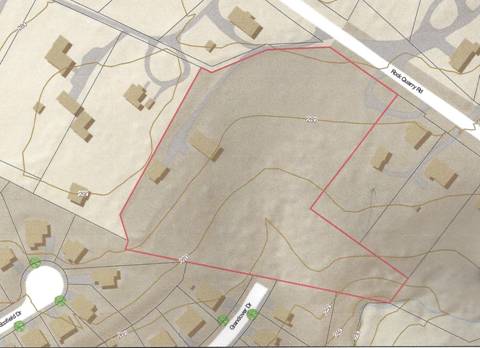 <![endif]>
Exhibit B
<![if !vml]>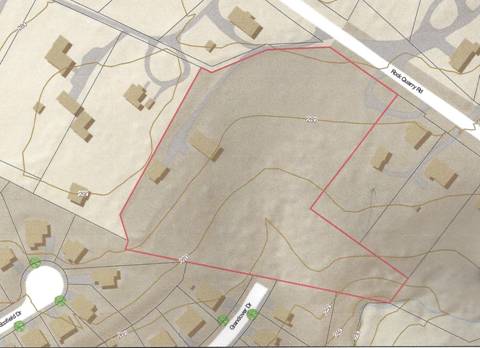 <![endif]>
Exhibit C
<![if !vml]>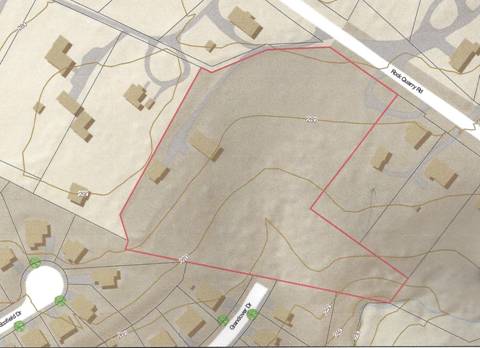 <![endif]>
Exhibit D
<![if !vml]>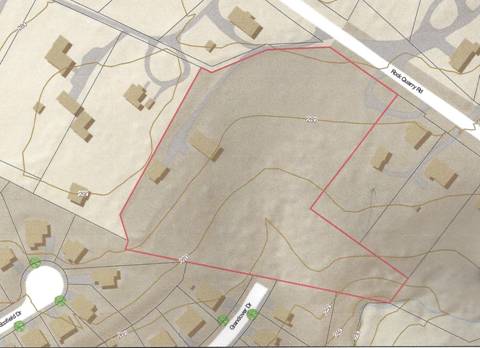 <![endif]>